5 tags
what i do with all my haterade now (highly doubt...
you swear i'm dull now like a piece of sea glass rounded edges from being tossed  to and fro to and fro       docile now slave to approval to and fro to and fro        but you've sworn wrong behind this ribcage lies a tsunami  riding to shore building to and fro to and fro         and when it gets here i will devastate you.         with each smart remark,  it grows and i swear writing...
No one likes a suck up!
By no one I guess I just mean me…heh
reflections on my first year as a Christ follower
- OMG, i am STILL a Christian. - OMG, God is so good. - Trinity?!?! Free-will/election?!?! perseverance of saints/sanctification?!?! His name is so sweet and it only gets sweeter. I want to know him more and more. I will seek you all the days of my life because you will never let me leave. Praise be to God.
the realities of living in a bifurcated society:
if you believe in the american dream, you have have either a) not lived long enough, or b) are a white male.
2 tags
15 minutes
they say you're supposed to get up and do something else if you can't sleep after 15 minutes of laying bed. what about 24 minutes after the first time you've already tried to do something else? what about 37 minutes? what about an hour? what about the anxiety that builds as i count the hours of sleep i'll get if i fall asleep…right….now? what about 4:12 am...
Elizabeth Cady Stanton, Seneca Falls Convention...
Let woman live as she should. Let her feel her accountability to her Maker. Let her know that her spirit is as fitted for as high a sphere as man's, and that her soul requires food as pure and exalted as his. Let her live first for God, and she will not make imperfect man an object of reverence and awe.
diners and demolitions
you're not picky at all. your heart picks up women like dirty rags pick up food off the tabletops in diners. they have ugly teeth and stupid hair. they wear ugly clothes and low self-esteem. it looks good on them. so here i am, a piece of corn from the dinner special, stuck in your dirty old heart. you leave traces of food and that smell of a wet rag left days forgotten, everywhere you trek. ...
something i wrote a long, long time ago.
because a man should refill a woman of all the things she has lost to the world. because he should be able to return all those things to her and revive and replenish her. because he can make her whole. because a woman should support a man who is always so alone in the world. because they take and take and never return. she should be able to quiet and calm his guilty conscience. because she can...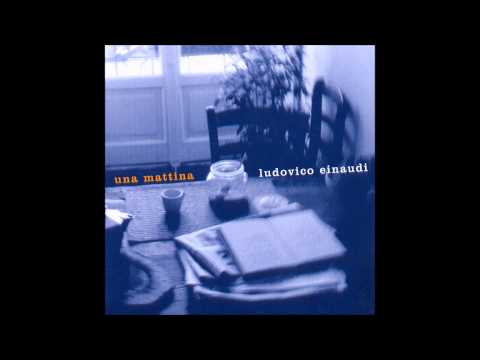 i really miss amy winehouse tonight.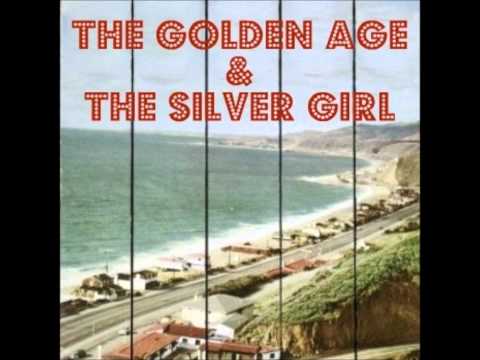 to my sister
i wonder how many writers are middle children. i envy their shy, quiet, reserved, devotion to their hearts. so much to say, and yet, they never speak unless spoken to. so polite, so introverted, so hurt, so stuck. i wonder if they feel claustrophobic. eldest children leak emotions out of every pore as do the youngest ones, but in a different way. the eldest are always exposed to too much, the...
define your things...don't let them define you.
why sin has nothing to do with it.
i was saved through faith alone. even this faith was something given me by God. in the end, he did it all by himself (Gen. 15:17). i took no part. being a zealous new creation baby, i wanted to please and worship this God who had rescued me by offering my life as a living sacrifice (Ro. 12:1). being the sinner that i am, i soon found myself trying to sin less as if that would prove to God that i...
WHY NOT JUST SAY, "BELIEVE"? from Desiring God by...
Someone may ask, "If your aim is conversion, why don't you just use the straightforward, biblical command 'Believe in the Lord Jesus, and you will be saved' (Acts16:31)? Why bring in this new terminology of Christian Hedonism?" My answer has two parts. First, we are surrounded by unconverted people who think they do believe in Jesus. Drunks on the street say they believe. Unmarried couples...
if anyone ever tells you that your relationship with God will be/should be all rainbows and butterflies, scream heresy and run the other direction. it will cause you to question God, be unprepared for suffering, and belittle Christ.
In the gospel, my biggest idols become my worst enemies, my worst enemies, triumphant stories of redemption, and eventually my greatest ministries.
John Donne
HOLY SONNETS. XIV. Batter my heart, three-person'd God ; for you As yet but knock ; breathe, shine, and seek to mend ; That I may rise, and stand, o'erthrow me, and bend Your force, to break, blow, burn, and make me new. I, like an usurp'd town, to another due, Labour to admit you, but O, to no end. Reason, your viceroy in me, me should defend, But is captived,...
not everyone goes to heaven
sometimes, following Christ means saying goodbye to your dead loved one forever. i understand why the finality of it must keep some from coming to the Light. if Jesus is the only way and my loved one did not know Him, we know they are not in heaven, but in hell. the reality of it is hard to swallow; a reality that only faith in One who is infinitely wiser, more kind, and sovereign can allow us to...
you know i'm in a bad place when i start making art.
Crying while watching Battlestar Galactica subtracts MAJOR cool points. :|
i forgot how real pain is.
hope
22 And I saw no temple in the city, for its temple is the Lord God the Almighty and the Lamb.23 And the city has no need of sun or moon to shine on it, for the glory of God gives it light, and its lamp is the Lamb. 24 By its light will the nations walk, and the kings of the earth will bring their glory into it, 25 and its gates will never be shut by day—and there will be no night there. 26 They...
How do you stay and forgive when all of it seems to unnatural? I must believe such a thing as forgiveness between humans exists in this world. Part of me justifies that God can forgive, but He is God. I cannot forgive because I am human. However, the Holy Spirit lives inside of me…so I too have the power to forgive through Him. Does this mean that I am the one who does not want to forgive? Is my...
i am up...
1. being insecure 2. realizing people DO indeed get uglier and uglier the closer you get…(how disappointing)! 3. i still believe humans are v. disappointing, but am that much more grateful that JESUS EST PARFAIT!  4. trying to go to bed 5. thinking about how i can't wait to get my tan on 6. considering never being seen in public again 7. running away to new zealand with every...
prime numbers
i an aey say aat and u sk m o swi u he rier                                                         p        .                       o                    e c           l                                              t          l                                  t        r                          o     a     b           f                                       y                  m          ...
i wonder what God thinks of diamonds...
No, I wonder what God thinks of how humans think of diamonds. He made these beautiful rocks so that we may enjoy them and now we (regardless of what the cost, whether it be human life or money) think marriage isn't marriage without one(?!?!?!). This is SUCH a rant, I know, but it is long overdue. Too many Christian couples who seem to stand strong for Christ in all other areas of their lives...
judging by the Enemy's attacks on 1/1/13, 2013 is gonna be a crazy year. thanks be to God!
I want to die and see Jesus. Earth is so painful.
"This Christmas time I am so aware of how desperately we need the Word of God and the saving gospel of Jesus Christ. Apart from the gospel we are all utterly lost, without hope, guilty, condemned. "But God…, because of his great love…, even when we were dead in our trespasses, made us alive together with Christ— by grace you have been saved" (Eph. 2:4-5). Yes, how desperately we need...
so….seasonal depression is in full force! look out. cloudy skies ahead! :(
A reminder to the defeated:
He did not fail in CT this week when a man killed 20 children and 6 adults. He did not fail when your father died of cancer. He did not fail in all the areas of your life you wish were different. He is not failing because your family is going to hell. He is not failing in all of your broken relationships or in all the ugly things of this world. He will never fail. We are not defeated. Jesus never...
As I mourn with the parents and families who lost their babies, brothers, sisters, mothers, fathers I see how hopeless and helpless we are without Jesus. What could any human have possibly done? What can we do now? There is no hope without Him. We are such wretched, evil, disgusting, vile creatures and yet, He chose to love us. He chose us!!! He knows everything we are capable of. He wanted to...
crucifying the Messiah
The more I study Scripture, the more I am grateful for Christ's ministry. I would have crucified Him (I did). I would not have believed that He is God. Only the Holy Spirit who dwells in me allows me to believe that Jesus really is who He says He is, and only His death and resurrection has made it possible for Him to make a home in me. I cannot read the Gospels pretending the doubts raised...
surrender
"In the years that have followed, I have again and again been brought to places where two ways opened; one, the way of the ordinary Christian life, the other the way in which one seemed to see the bloodstained marks of the Savior's footsteps; and he called me to follow Him - the Slain lamb. It has meant the way of the Cross; but it has also meant fellowship with Christ.
it's weird that i miss j.dilla on long, sleepless nights like tonight. hip hop to soothe my soul. 
John Hyde
"I believe that if our hearts are right Christ's love must give us immediate. constant, unmeasured, ever-increasing blessing. It is the essence of love to be thus. If the heart be right, blessing cannot be witheld, it can only be delayed; and to delay such blessing means only that it should overwhelm when it does come."
Do You have a lot for me to do here? I want to see You. I'm being selfish. I know it's all for Your glory, but I miss You.